Derby Minibus Hire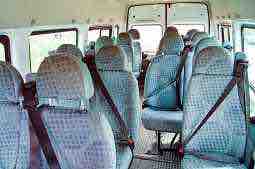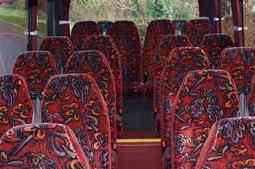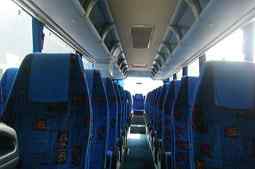 Derby – Home
Derby, in Derbyshire, is a city in the East Midlands. The Derby post code area, where pot codes start with DE, covers the city and surrounding towns. If you are looking at reliable transportation options for your group in these areas, you have landed at the right place. 
 
We are the number one providers of minibus hire in Derby, for group travel requirements in the region. Our fleet is in high demand round the year for airport transfers, weddings, funerals, birthday parties, stag do and hen do nites, other nites out trip, school and college excursions, corporate and families days out trips, corporate transfers, visiting sporting events, attending concerts, visiting race courses, and for several other purposes. The demand especially peaks during the time of the major festivals and events in the region, such as the annual open-air concert at Darley Park in August, one of the biggest free concerts in the world, the annual Derby Folk Festival, slated for September 30 to October 2, 2016, and other events, concerts, and shows. Our vehicles are the preferred choice not just for patrons, but also for event organisers to transport their staff and artists. 
 
There are several reasons why customers prefer us, above our competitors. 
 
Large fleet: Catering to group transportation requirements is difficult because group sizes vary considerably. It requires different vehicles, with markedly different seating capacities, to serve all groups. We have the fleet size to do so, and the establishment to co-ordinate effectively. Our range of vehicles include 8 seater minibus, 12-14 eater minibus, 16 seater minibus, 24 seater minibus, 33-35 seater mid-sized coaches, 35-53 seater coaches, 72 seater double decker coaches, and several other configurations. We also offer premium VIP vehicles, with special facilities such as toilets, and more. 
 
High quality vehicles: We not only have a large number of vehicles, but all our Derby minibus hire vehicles are of very high quality. Our staple of vehicle belongs to reputed brands, such as Iveco coaches, Volvos, Mercedes, and Ford, all reputed for offering the best-in class comforts. Ample leg space and luggage space, push back seats, overhead lighting, state of the art music systems, powerful air conditioning, GPS, Bluetooth, and more are standard features in all our vehicles, allowing your group to travel in the lap of luxury. 
 
Easy and customer friendly systems: We have a long standing presence offering Derby minibus hire services, and have fine-tuned our systems by dint of both skills and experience. We have an easy and seamless online booking process, where you can hire a minibus in just a few minutes, by filling up a simple online form. On receipt of the form, the system generates an automatic quote within a few seconds, and on acceptance, the vehicle is capable of reaching your preferred pick up point within 30 minutes, regardless of the time. For complex requirements, such as hiring a coach for a days out trip, charting multiple destinations, having special requirements, or more, we offer unmatched flexibility. You may simply opt to contact our customer support team, open 24 hours, with your requirements, and you will get a free, customised quote, to suit your exact requirements, and budget. 
 
Top-notch support: What makes our service truly stand out from competitors is the top notch support on offer. We have the infrastructure and the set-up for large scale operations. Our customer support team operates round the clock, and does all background work and scheduling in connection with your trip. All our vehicles undergo regular routine maintenance, and extensive pre-departure check to ensure there are no glitches or inconveniences en route. 
 
Skilled Staff: Our biggest strength is our staff. Right from dedicated and committed customer support agents, for whom delighting the customer is their passion, to skilled and experienced drivers, your group is assured of the services of highly skilled staff, and the best available in town. We handpick drivers for their excellent driving skills and experience in driving similar vehicles. They also undergo extensive training on safe driving practises, and awareness of traffic rules and regulations. We make it a point that the drivers are also familiar with the local area, so that they can navigate the routes skilfully. 
 
Derby is famous as the birthplace of the Industrial Revolution. Today, the city is a modern and vibrant metropolitan area, with a population of 1,543,000 (2011 census). The city retains its industrial legacy, being home to Rolls-Royce, the world's second largest aero-engine manufacturer, and Derby Litchurch Lane Works, now UKs only train manufacturer.  
 
The city also offers several attractions, worthy of inclusion in a tourist or days out itinerary. The Pickford House Museum is an excellent showcase of life during Gregorian times. The Derby Museum and Art Gallery showcases an extensive collection of art and artefacts. The National Tramway Museum is another interesting museum. The Kedleston hall, a neoclassical mansion set amidst a vast parkland, has a stately charm of its own. The Haddon hall is a quaint mediaeval manor. The Derwent Valley Mills, a world heritage sites, offers several activities and makes for a good day trip on its own.  
 
The M1 motorway passes near Derby, and links it to London, about 130 miles away. The Derby railway Station, operated by East Midlands Trains, offers regular express services to London and other cities in England. The East Midlands Airport lies fifteen miles from Derby city centre. 
 
To book your Derby minibus hire, fill up the online booking form, or contact our customer support team today. 
 
WHY CHOOSE US
Coach Tracker
Flights monitor at all airports
Manage your booking
Printer friendly tickets
G.P.S System
Specialised GPS system Pick you up on time
Timetables
Excellent time keeping
Avoid train delays
Switch to coach to avoid rail disruption
Save money
Save money on all coach sizes
Travelling with us
Voted number 1 for customer service
Luggage capacity
All vehicles have luggage capacity depending on the number of people
---
Online Exclusives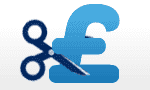 Lowest Rates Guaranteed save money on all sizes coaches.
Creditcards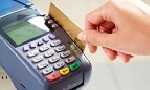 All Credit Cards Accepted
( charges may apply )
Business Accounts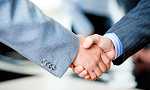 Business Accounts and Contract Work welcome.
Travel to Europe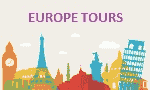 Travel to Europe- All inclusive
24 hours service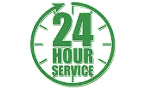 24 hour service 7 days a week.
Airport transfers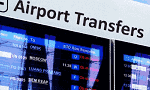 Airport transfers Free parking included at all airports.